Centra屡次获得国际上众多专业媒体和评测机构的奖项,这些成就标志着Centra产品的巨大成功,它改变了人们交流、协作、学习和接受培训的方式。以下是Centra获得的部分奖项:

Centra received a gold medal at the 2004 Brandon Hall Excellence in Learning Awards in the "Innovative Technology" category for its Centra 7 Import Knowledge Resource.

Centra Received an Honorable Mention in Category of Best HR Technology Solution in eLearning/LMS.

Centra CEO is Chosen as a Finalist for NEBATA's New England Business and Technology Awards.

Centra Recognized by Gartner Group as Leader in Web Conferencing Magic Quadrant.

Centra awarded as an Editors' Choice by China Information World magazine in Dec. 2003.

Simba Information 2003 Report Ranked Centra #1 Virtual Classroom/Web Collaboration Provider for the Second Consecutive Year.

Centra Named One of New England's Fastest Growing Technology Companies - Deloitte & Touche's 2003 New England Technology Fast 50

Centra and customer Liquent are named finalists in the 2003 RealWare Awards for IT Excellence.

Leon Navickas named finalist in New England Business and Technology Awards.

Technology ROI Award: Wachovia is named a 2003 Technology ROI Award Winner by Baseline Magazine and Nucleaus Research. Winning project based on Centra technology.

CompTIA ASPire Award - Centra is selected a winner of the third annual ASPire Awards, honoring best practices in the software service provider industry.

American Business Awards "Stevies" Finalist: "Best New Product or Service" category.

APX Award - Achieving Performance eXcellence - Training Magazine

Finalist in the Third Annual eWeek Excellence Awards, "Enterprise Collaboration & Messaging" category.

SIIA Codie Award finalist: "Best Internet-based Communication/Collaboration Solution" and "Best Corporate Learning Technology Solution."

Number 33, 2002 Deloitte & Touche Technology Fast 500 - 10/02

One of New England's Fastest Growing Technology Companies - Deloitte & Touche's 'Fast 50' Program - 8/30/02

SIIA Codie Award - Best Internet-Based Communication/Collaboration Product - 4/17/02

2001 MIMC Award Winner for Best Enterprise Application - 10/15/01

Brandon-Hall & Online Learning Magazine: 2001 Excellence in eLearning Award - 10/01/01

eWeek Excellence Award for "Best Infrastructure for Employee Management and Training" - 2/16/01

Brandon-Hall Report ranks Centra "Best in Class" for live eLearning - 1/10/01

Frost & Sullivan: Market Engineering Leadership Award - 3/22/00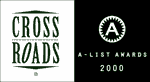 Crossroad's A-List Award - 11/9/99

Computerworld's Top 100 Companies to Watch in 2000 - 11/22/99

Inc. Magazine and Cisco Systems "Growing With Technology Award" - 5/19/99

UPSIDE Magazine's 1998 Hot 100 Private Companies - 4/2/98

New Media Magazine Hyper Award - 2/16/98